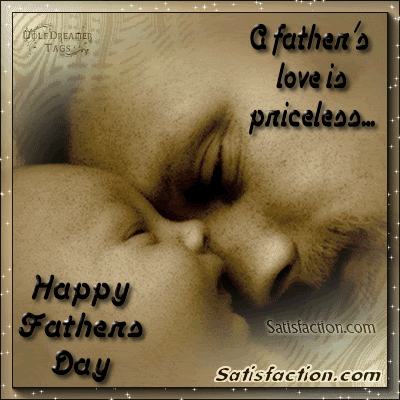 When I think of true heroes, one man in my life comes to mind—my father. Today we enjoyed a delightful picnic lunch in honor of Father's Day. While dining we chatted about events in our lives over the past week. Long before the cherry pie disappeared from our dessert plates, we expressed our appreciation of and gave thanks for close family ties.

A strong work ethic is one of the qualities I most admire in my father. He came into this world during The Great Depression, and he's always had a level of savvy and resourcefulness I value and respect. From an early age he worked on his father's farms and later partnered with his dad in a few businesses. During the Korean War, he served our country in the USMC before embarking on a career with the state government.

During my childhood, Dad and I shared lots of special moments. From the time he coached me on to balancing success as I strove to ride my first bicycle sans training wheels, to the fishing derbies where he demonstrated the proper way to cast a fishing line, he urged me to never surrender but to remain steadfast in my goals for they could be achieved with time and a bit of perseverance. My kites got caught in trees, but Dad always got them out and mended the damage done. He attended all parent-teacher meetings and exhibited an interest in my academic success. Dad was always there with sound advice or moral support when I most needed them. He was never too busy to spend time with Mom and me despite the demands of his career. Over the past year and a half of my life, I've never been more thankful to have him as a sounding board when matters arise that benefit from the meeting of two minds.

Qualities we all look for and embrace in our heroes? Loyalty. Dedication. Honesty. Fidelity. Logical thinking. Capable. Caring. Brave. Patient. Great listener. Strength, especially of character. Intelligence. Compassion. Respectful. A man who puts his family/loved ones first. These and many other items are on our mental checklists when it comes to measuring up whether or not a guy earns the right to be called a hero.

To all those great men whom we call heroes, I salute and celebrate your worth as friends, neighbors and family men. No matter what your passions and professions, you rank at the top for all the wondrous things you've done and all you achieve.

Speaking of dedicated and fearless heroes, the hero of my latest novel, TO HELLE AND BACK AGAIN, possesses all the traits I've listed and is also capable of bringing the heroine pleasure in more ways than she can imagine.


Click here for more information
Wishing you all many happy reading moments,
Shawna Moore
TO HELLE AND BACK AGAIN -- Ellora's Cave Exotika
TORMENTED -- EC(Recommended Read from Alternative-Read.com, Dark Angel Reviews)
ROUGHRIDER -- Ellora's Cave Exotika
HELLE IN HEELS -- Ellora's Cave Exotika
Shawna's Myspace
Helle's Myspace