This coming Thursday millions will enjoy the company of family and friends as they celebrate a beloved national holiday. But after the dishes are cleared, the day shifts into a lower gear and dining yields to discussion. We catch up on everything and anything that's happened over the past year and often times the topics broached tend to be downright hilarious, bizarre and/or thought-provoking.

Once you've indulged in the last bite of pumpkin pie and you're sipping a beverage of choice, here are a few interesting facts for sharing:

Cranberries were originally called "craneberries" by the Puritans because of the way the cranberry plant drooped and resembled a crane's neck.

Benjamin Franklin wanted the turkey declared our national bird.

Fifty percent of Americans put their stuffing inside the turkey (I'm among the 50 percent who don't)

Turkeys roamed the land colonized as "The Americas" ten million years ago

Southerners tend to make their stuffing from cornbread.

Turducken originated in Louisiana as an alternative to the holiday staples of roasted turkey, roasted duck and roasted chicken.

President Lincoln decreed a Thanksgiving holiday in 1863. In 1941 Congress passed the bill choosing the fourth Thursday in October as our nation's day of Thanksgiving, and FDR signed the bill.

Turkeys can suffer heart attacks

In only a few seconds, frightened turkeys can accomplish a speed of 50-55 mph while in flight.

Okay, enough of the facts. Now for a special dessert sans calories. Before you ladies head out to the kitchen to tackle the dirty dishes and wrap the leftovers, remember to access the Fierce Romance blog again and sample the sexylicious sweets below.

One thing is certain—with eye candy like this around, I wouldn't take flight. Chances are you'll soon want to be tackling something other than the after-meal mess.






Oh, and I couldn't let the blog end without including a sexy cowboy (my favorite, by far, of all four pics).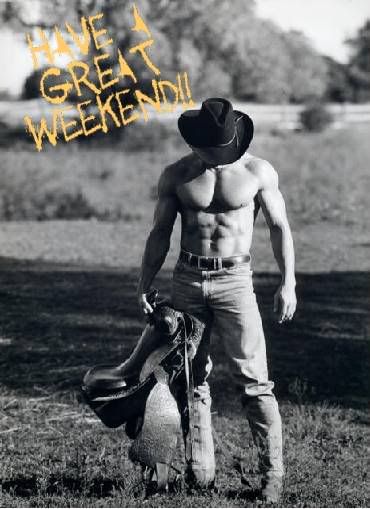 Blessings and bounty,
Shawna Moore
TORMENTED -- Available now at Ellora's Cave
ROUGHRIDER -- Ellora's Cave Exotika
HELLE IN HEELS -- Ellora's Cave Exotika
Shawna's Myspace
Helle's Myspace